Home Renovations Made Affordable
MyHomeUpgrade.ca is a free tool designed to help Canadians make the home improvement project of their dreams a reality. As home renovation experts, we provide:
An easy-to-use calculator that provides an on-the-spot cost estimate for your home renovation project.
A network of recommended contractors to help get the job done right.
Exclusive offers to help you get the most value out of your project.
Flexible and affordable financing options to stretch your renovation budget even further.
Start By Finding Out How Much Your Home Renovation Project Will Cost
We save you time by providing you with a free, customized estimate for your remodelling project. We do the work, so you don't have to!
Describe what changes you want to make to your home using our renovation calculator.
Instantly review a customized estimate for your project and see exclusive offers to help you get the most value out of your project.
We'll recommend trusted, local contractors in your area to help you get the job done right.
Speak to one of our expert advisors about financing and how we can help you stretch your budget.
Ready to get started? Call us at 1.833.527.1149 to speak to a home renovation expert now, or click the button below to get started with your customized estimate. 
Get Interiors That Inspire
Every home renovation starts with finding the right person for the job.
Find Recommended Contractors for the Right Price
Hiring a contractor doesn't have to be stressful. We work with only the most trusted pros in your area. You can rest assured that all of our contractor partners are:
Experienced
Licensed
Well-reviewed
Don't Compromise on Your Project. Explore Financing Options.
Turn your house into your dream home! Speak to our team about flexible financing options to stretch your budget even further, so you don't have to compromise on your perfect home improvement project.
Get a Customized Plan for All Your Home Renovation Projects
Explore our blog for home renovation tips and advice, décor inspiration, and more.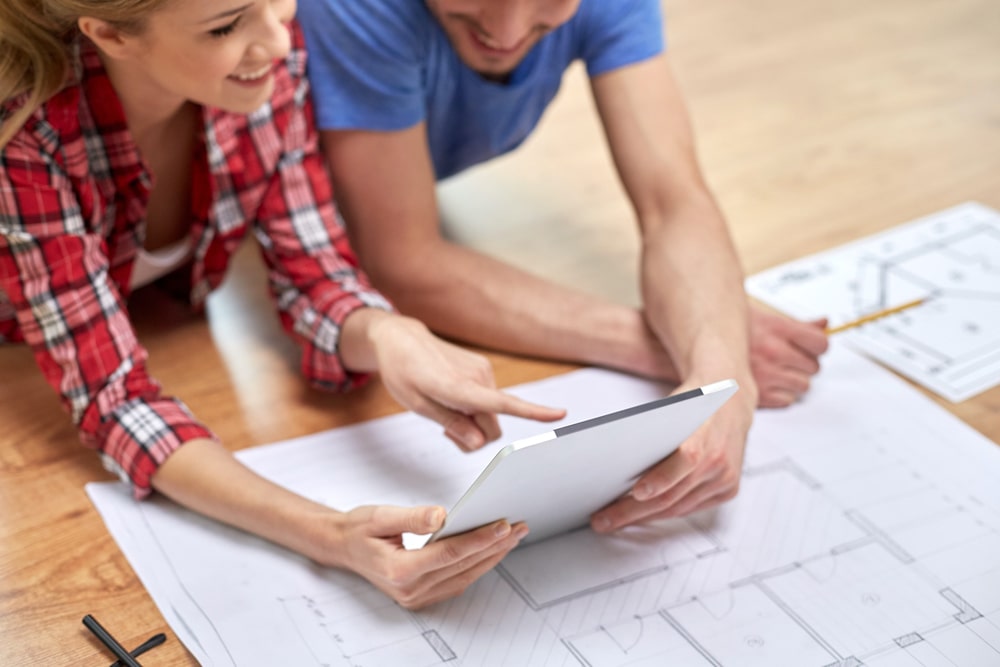 7 Major Home Renovation Mistakes to Avoid
Any major home renovation will be a costly exercise, but the expense can quickly spiral out of control if the project isn't carefully planned and competently carried out. The first step toward achieving home renovation success is to avoid these seven common planning mistakes that can greatly increase the cost and hassle of any project,…
Read More
7 Tips to Easily Renovate Your Bathroom on a Budget
A bathroom renovation can make a huge difference in your home, but it can also be an expensive home improvement project to take on if you're not careful. Because of the potentially high cost, many people delay upgrading their bathroom and miss out on all the extra comforts and convenience that a remodel can provide.…
Read More
Your Home Renovation Project Starts Here